Term Dates
The Mount Camphill Community - Term Dates 2023-24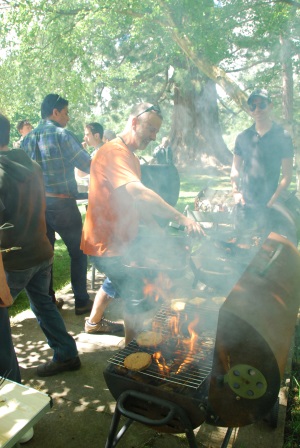 Please note that the day before the start of each term is designated as a Residential Student Travel Day. Residential Students should normally arrive between 6.00pm and 7.00pm, however for 3rd September 2023 please contact your designated House Coordinator to organise a time of arrival.
Each main term ends at 12.30pm and Students should be collected by 1.00pm unless otherwise arranged in advance. Half terms end at 4.30pm with collection immediately thereafter.
Information concerning Festival Days, Family Days and the Art and Craft Festival will be sent out nearer the time.
Day Students should arrive at the normal time at the beginning and end of terms unless other arrangements have been made with their House Coordinators.
Michaelmas Term 2023
Inset Days
Friday 1

st

September
Residential Student Travel Day
Sunday 3r

d

September
Term Begins
Monday 4th September
Weekend Home for all Residential Students:
Friday 15th September at 4.30pm to Sunday 17th September at 7.00pm
Term Ends at 4.30pm
Friday 14th October
Christmas Term 2023
Residential Student Travel Day
Sunday 29th October
Term Begins

Monday 30th October

Weekend Home for all Residential Students:
Friday 17th November at 4.30 pm to Sunday 19th November at 7.00pm
Family Day
Saturday 2nd December
Term Ends at 12.30 pm
Friday 15th December
Candlemas / Easter Term 2024
Inset Day / Residential Student Travel Day
Tuesday 2nd January
Term Begins
Tuesday 3rd January
Weekend Home for all Residential Students
Friday 19th January at 4.30 pm to Sunday 21st January at 7.00pm
Candlemas term Ends at 4.30pm
Friday 9th February
Inset Day / Residential Student Travel Day (arrive 7.00pm)
Sunday 19th February

Easter term begins

Monday 20th February
Family Day
Saturday 2nd March
Weekend Home for all Residential Students
Friday 8th March at 4.30 pm to Sunday 10th March at 7.00pm
| | |
| --- | --- |
| Term Ends at 12.30pm | Thursday 28th March |
Summer / St Johns Term 2024
Inset Day / Residential Student Travel Day (arrive 7.00pm)
Monday 15th April
Term Begins
Tuesday 16th April

Weekend home for all Residential Students

Friday 3rd May at 4.30pm to Monday 6th May at 7.00pm
Bank Holiday - No college for day students
Monday 6th May
Summer term Ends at 4.30 pm
Friday 24th May
Residential Students Travel Day (arrive 7.00pm)
Sunday 4th June
St John's term begins
Monday 5th June
Family Day – Summer Festival
Saturday 22nd June (TBC)
Weekend Home for all Residential Students:
Friday 28th June at 4.30 pm to Sunday 30th June at 7.00pm
Term Ends at 12.30pm
Thursday 25th July
Academic Year 2024-2025- Michaelmas Term begins Monday 2nd September 2023 (tbc)