Student Admissions
The Mount Welcomes expressions of interest and applications all year round for residential and day placements for students aged 16 to 25. Places are still available for September 2023, and we are also arranging visits for entrants for 2024. If you think you may be interested in applying for a placement email us at:
admissions
(please include your email address and telephone number).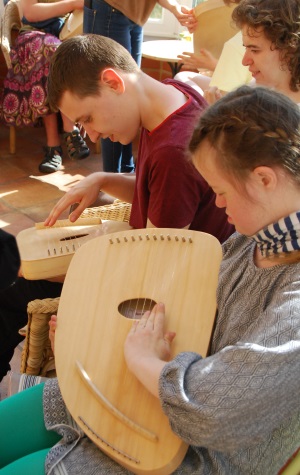 After initial discussions we would arrange an interview visit to discuss in more detail whether this is the right setting for you, and arrange an assessment visit if appropriate. Ensure contact is made with your Local Authority as soon as possible to discuss placement possibilities and express the student's preferences.
Young people come to stay for assessment visits (2 days/nights for residential students, 1 or 2 days for day students) to enable a detailed picture of the young person to be established. From this we will draft a needs assessment, leading to a decision whether we can offer them a placement, and whether they wish to pursue a future at The Mount.
The Needs assessment, study programme and funding application will then be submitted to the Local Authority for presentation to a funding panel meeting.
On approval of a placement you will then be sent the family and Student handbook and agree a start date.
Request Prospectus
To request a prospectus please phone The Mount office on 01892 782025 or Email Student Admissions by clicking here >
admissions
Please provide your name, postal address and your proposed year of entry.
Useful Links