Social Enterprise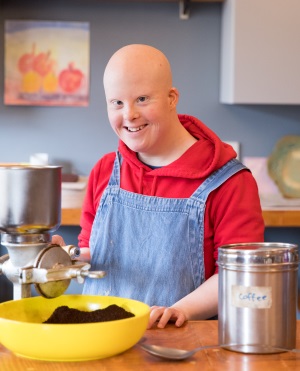 The aim is to engage each individual in a work setting which continues to develop skills and enable them to contribute meaningfully to the needs of the community and beyond.
This aims to be profitable, therapeutic and expressive of individual aspirations.
Social enterprise activities empower people to learn how to motivate, challenge and express themselves through helping to develop a unique range of products and services.
Our Social enterprise workshops include:
Bakery
Candle making
Pottery
Seasonal craft work shop
Soap making
These activities promote inclusive community building through collaboration with and support of the local community in the Wadhurst area and underpin the ambition to supply local shops and farmers' markets.
Estate work promote care and responsibility for the environment, especially through our organic/biodynamic methods, and supply the community with vegetables, fruit and flowers throughout the year.

Day Opportunities
At the centre of our Social Enterprise is our day service that offers an individualised program to develop skills and encourage personal development whilst focussing on the specific needs of an individual.
We currently have limited spaces available but If you are interested in joining our team and being supported in developing your skills then please contact us for more information by clicking here > Social Enterprise