Movement Curriculum
Movement in the College Curriculum - Bothmer Gymnastics, Games and Eurythmy.
Large and small-scale spatial and hand-eye coordination are essential for most forms of activity and are stimulated in countless ways throughout the curriculum and daily life of The Mount.
Bothmer Gym
Bothmer Gymnastics is a form of holistic movement education, which is based on developing spatial awareness and coordination, improving ones posture and helping the individual to better inhabit their body and relate to the world around them. The approach works with three planes in space; the first is the frontal plane between back and front, the second is the horizontal plane between height and depth and the third is the symmetrical plane between left and right.
Through working with these planes students are able to improve their posture, movement, strength, stamina, body and spatial awareness, physical and inner balance. In addition to these physical improvements students are also able to show improved concentration, enhanced listening and communication skills, improved self-esteem, improved social awareness, confidence and well-being.
The programme comprises of a planned group of exercises based on the needs of the group of students and accessing a specially sequence curriculum exploring and mastering weight, balance, uprightness and social awareness. Students also enjoy activities such as rhythmic jumping, rope skipping, catching, throwing, falling exercises, balancing on wobble boards or stilts and rod-fencing.
Games
The games curriculum supports the Bothmer Gymnastics ethos of developing spatial awareness and coordination. There is a long list of games that could be played, which includes the possibility to gradually build up complexity on the same theme.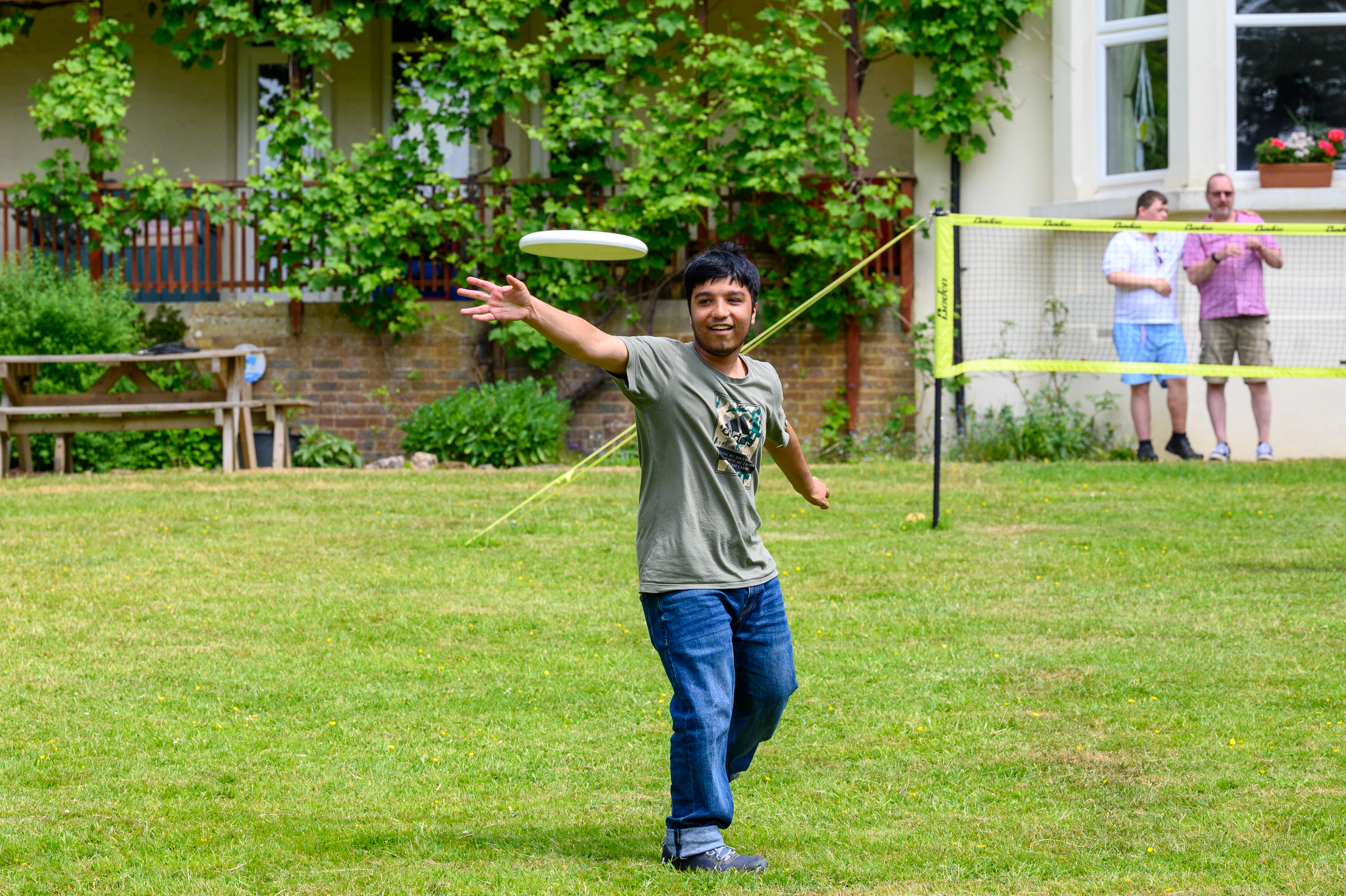 Games are selected by the tutor based on the needs of individuals and the group. Some games require team work, others might just challenge the individual on their own. There may be running and catching games, some with a ball, others with a puck or shuttlecock. A game can be very different when your team has a separate area from the opponent, than a game where you all have to share the same playing field.
New games are always being found and developed. Although we can play to win, there is a respect for everyone involved throughout the game. Enjoyment in playing is paramount, whilst still challenging, with the possibility to pause from time to time to reflect on how we played and what might be changed to improve the game.
Eurythmy
Eurythmy is a complete art of movement. As an art it combines physical movement with music, drama and language. It's flowing dance-like movements can express profound elements of the structure and dynamics of language and music.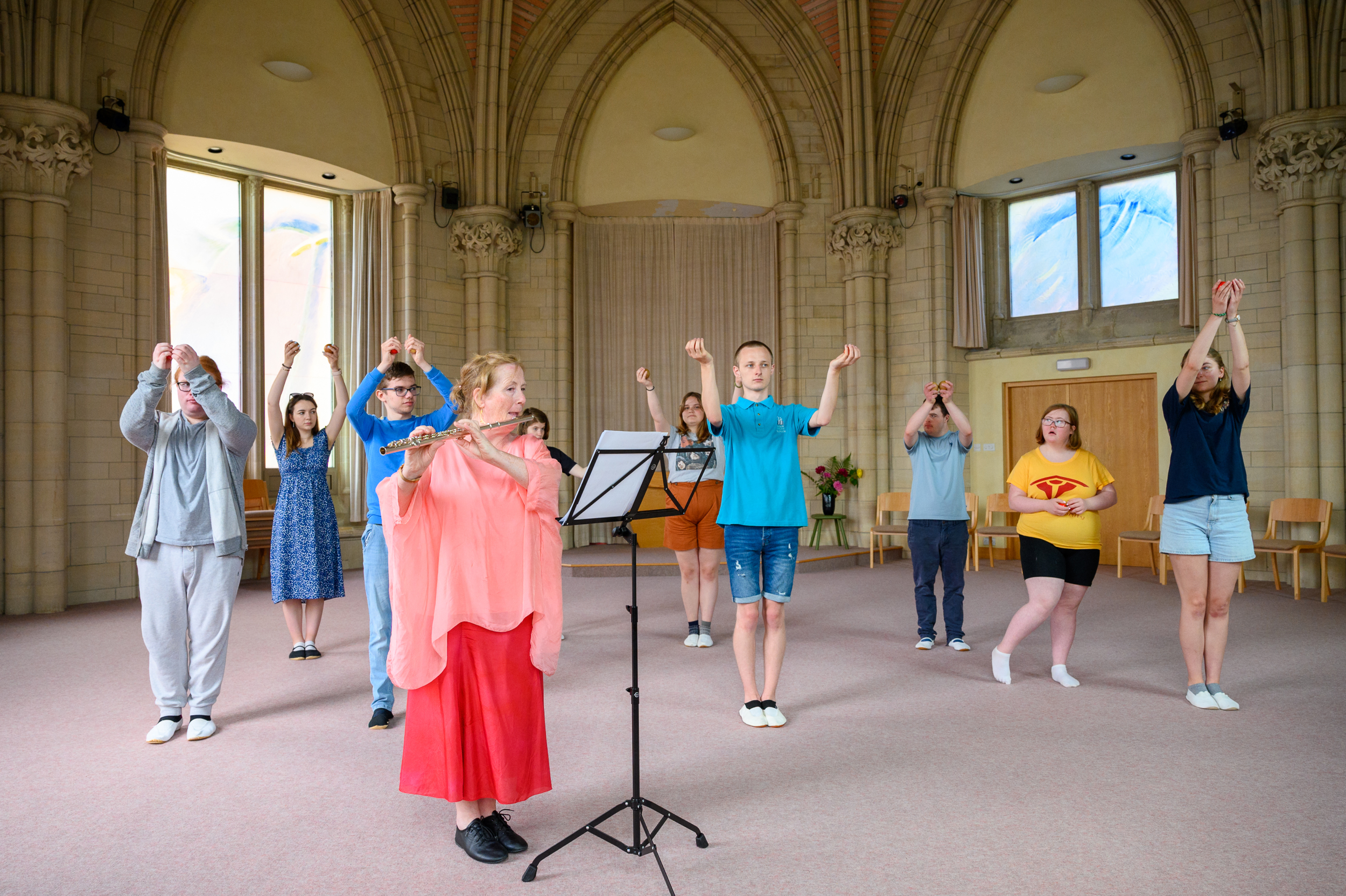 As a movement students develop their spatial awareness, core strength and proprioceptive skills. Activities are carried out as a group giving students a sense of belonging and helping to develop team building as well as own confidence to move in a balanced, calm way.
Eurythmy is not solely a movement activity it is deeply associated with developing awareness of others, non-verbal communication and social interaction skills. Eurythmy support students to access language and poetry through movement rather than just words, this helps to develop phonological awareness and a sense of rhythm.
Through the practice of eurythmy individuals have been able to find inner calmness and self-regulate their thoughts and emotions. Many students whom struggle to remain calm for prolonged periods of time can experience calmness in these sessions.
Sensory Movement
Content Required