Help Us Achieve our Aims
easyfundraising
is a way for you to support and make donations to The Mount, at no cost to you, when you shop online
easyfundraising turns your everyday online shopping into free donations to The Mount. Just start your online shopping first at www.easyfundraising.org.uk then shop as normal. They have over 4000 retailers to choose from and when you have shopped they will then make a small donation to us to say thank you.
If you have any queries about this please do not hesitate to contact us here
Fundraising
. Please could you spread the word to your families and friends and encourage them to use this very easy way to donate to The Mount.
Please do not hesitate to get in touch if you would like to have a conversation and find out more about how you can help.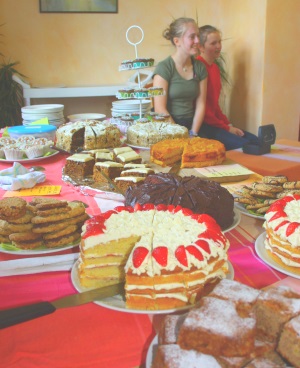 If you prefer to post a cheque to us please download and print the donation form and send it with your cheque to
"The Mount Camphill Community", Faircrouch Lane, Wadhurst, East Sussex, TN5 6PT
All donations are very gratefully received.
Thank you