Community Life
An inclusive setting promotes learning and wellbeing
Few would question the importance of having the right environment for learning and healthy development. At The Mount the environment in its broadest sense includes adopting a holistic approach which permeates all aspects of life and work and has the recognition of each individual's unique spiritual identity and integrity at its core. The ethos of The Mount is one of mutual care and respect and co-workers, students and cohousing members together carry responsibility for all the shared facilities of the community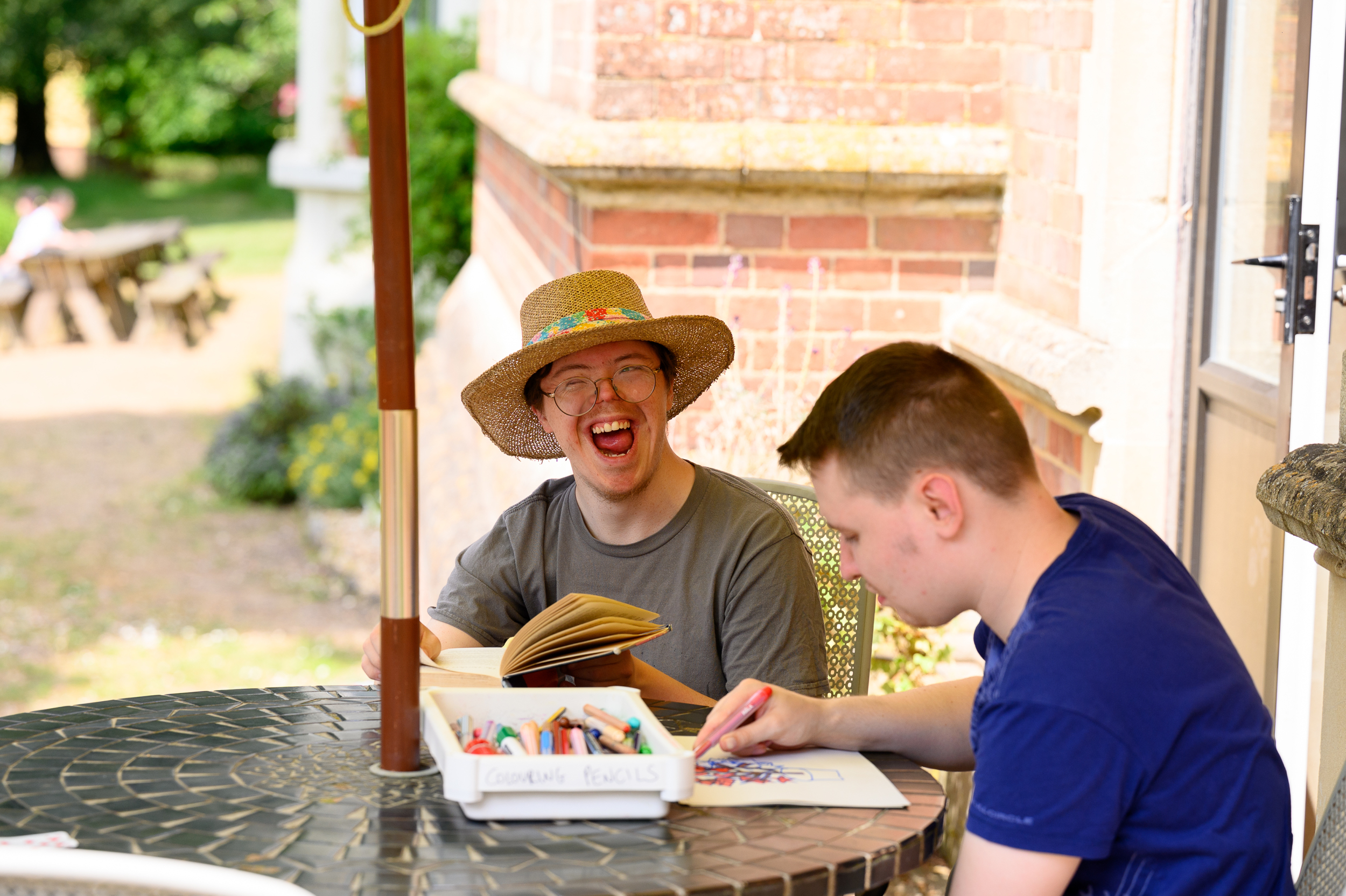 Resident co-workers are committed to community living, a radical life-choice that strongly underpins and enlivens the entirety of experience at The Mount.
A team of non-resident employed co-workers come in every day from the surrounding area and make a valuable contribution to the educational, care, support, and administrative tasks, sharing in the life of The Mount and bringing with them the perspectives of the wider community.
The physical environment also has a special significance, consisting of a beautiful 25 acre estate on the edge of Wadhurst, a thriving village in rolling countryside on the borders of East Sussex and Kent. It is forty miles south-east of London and a few miles from Tunbridge Wells.
The community is home to some 75 people, including 21 students, 16 supported Cohousing members, senior and volunteer co-workers and some co-workers' children. It has the ambience of an inclusive multi-cultural community rather than an institution.
An international group of volunteer trainee co-workers are generally of a similar age to the students and supported cohousers and offer invaluable peer support. Their dedication to learning and training, to sometimes challenging self-development, their youthful vitality and idealism, and most of all their selfless devotion to the care and support of students and supported cohousers contribute an incalculable quality of energy and life to the whole community.
Working together in this way nurtures a spirit of responsibility, co-operation, respect and affection which is seen as integral to the education of the students and the life of the supported cohousers. The whole ethos supports self-understanding, integrity and creativity in a safe environment.